DISTROID PROTOCOL
Easily Send files from Youtube, Apple Music, Spotify, Vimeo + More through email
LAUNCH APP NOW
Get Started FREE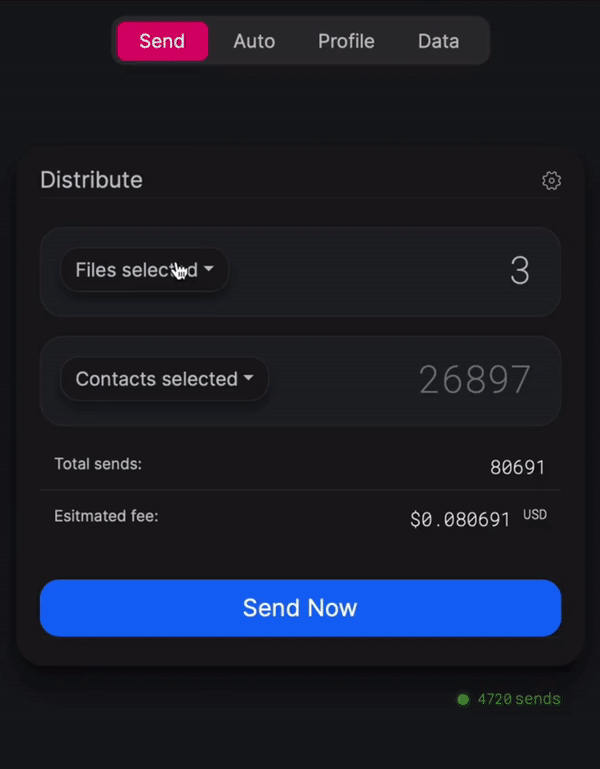 DISTROID PROTOCOL
Easily Send files from Youtube, Apple Music, Spotify, Vimeo + More through email
LAUNCH APP NOW
Get Started FREE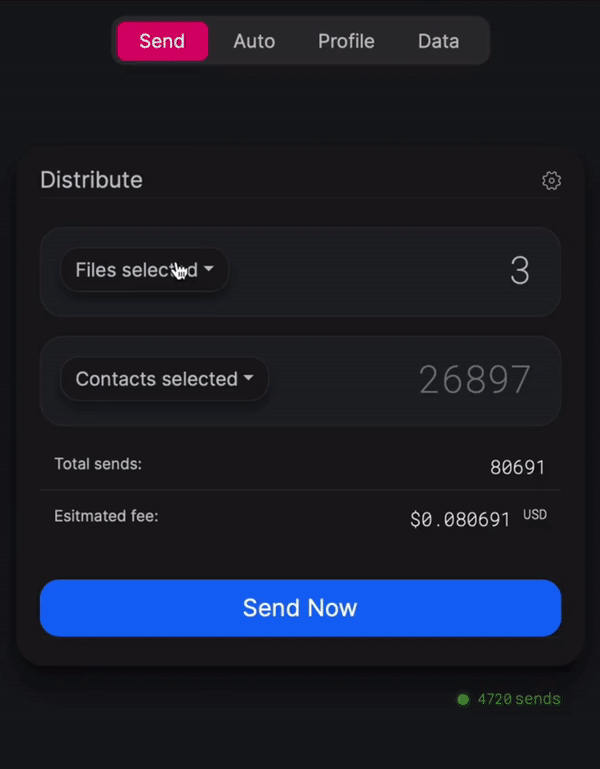 Faster Than Email
Send your media files orders of magnitudes faster than you could ever send an email.
Unlimited Files and Contacts
Upload unlimited files and contacts. Distroid only charges a small amount for each file sent.
Embed Multiple File Types or Upload Files from any Device
Send the media files that you have scattered across multiple different streaming services like Youtube, Vimeo, Spotify, Apple Music and more, directly to your fanbase.
Automated Marketing
Task your Distroid to fetch content from your media library regularly and automatically distribute it to your fanbase daily, weekly or monthly. 
Built in payment options
Link payment methods such as Venmo, Cash App, Bitcoin and Ethereum. Give your audience the opportunity to send you a tip right to your accounts.
Your Most Important Link Tree of All Time
Direct your fanbase to one destination to discover all of your social platforms and website links.
Deep Analytics
Monitor how many people have opened, viewed and engaged with your content.
Pay As You Go
Pre-fund your wallet with your marketing budget.  No longer do you run the risk of unexpected expenses and blown marketing dollars.
DISTROID OFFERS A COMPLETE EMAIL MARKETING AND CUSTOMER RETENTION SOLUTION FOR ONLINE BUSINESSES
Try the web app.
Get a $10 credit towards your marketing budget just for signing up.
LAUNCH APP NOW
Get Started FREE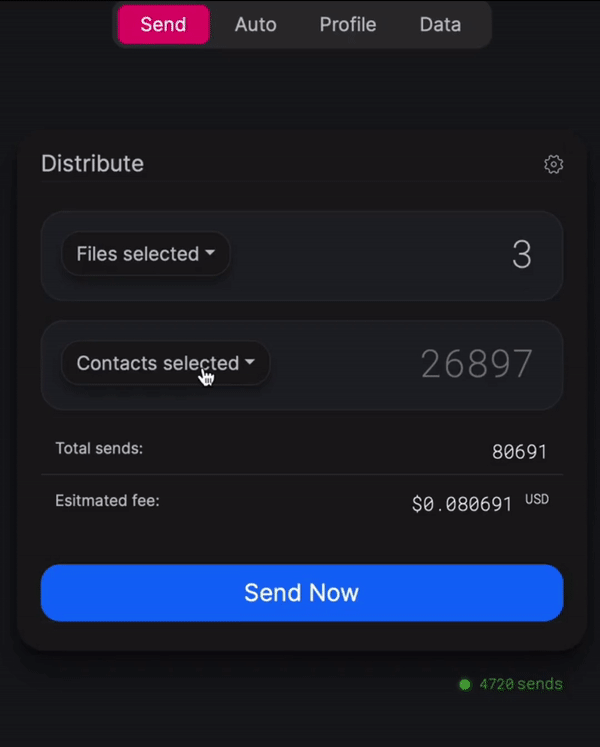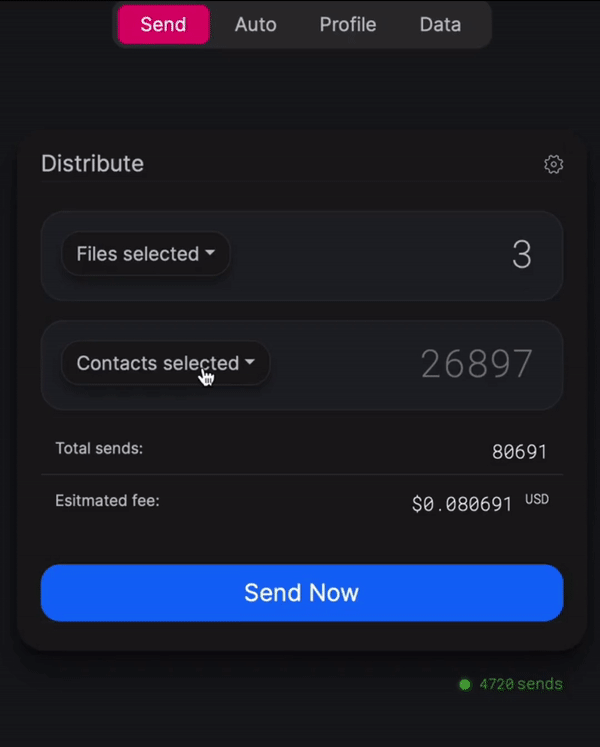 Upload audio / video files from your device or embed existing media from top publishers around the web. Distroid strips away the complexity of email marketing existing media from top streaming services on YouTube, Spotify, Apple Music, and more.
The Distroid protocol enables creators to generate more revenue through a regular stream of views, clicks, watch time & engagement while offering an entire marketing suite of tools for pennies.
Distroid thrives when it comes to getting your media in front of the people who want to hear from you the most. Your mailing lists.
SIGN UP NOW
Get $10 credit